If you're reading this, you're likely a serious guitarist looking for a serious guitar amplifier. Whether you're a living room virtuoso, a recording artist, or regularly gigging performer, you've gotten to a point where you need a more powerful amp to perform and practice.
Looking for a sophisticated amp that delivers the versatility, power, and tone to wow your audience? Watched all the demos on guitar YouTube channels? Well, now you're in the right place. We've put together a list of the some of the best amps in the world, including solid-state and tube amps, heads and combos; and amps that deliver that vintage, classic sound that audiences instantly fall in love with. What's more… they are all under $1000.
Ready to get started? Let's jump right in.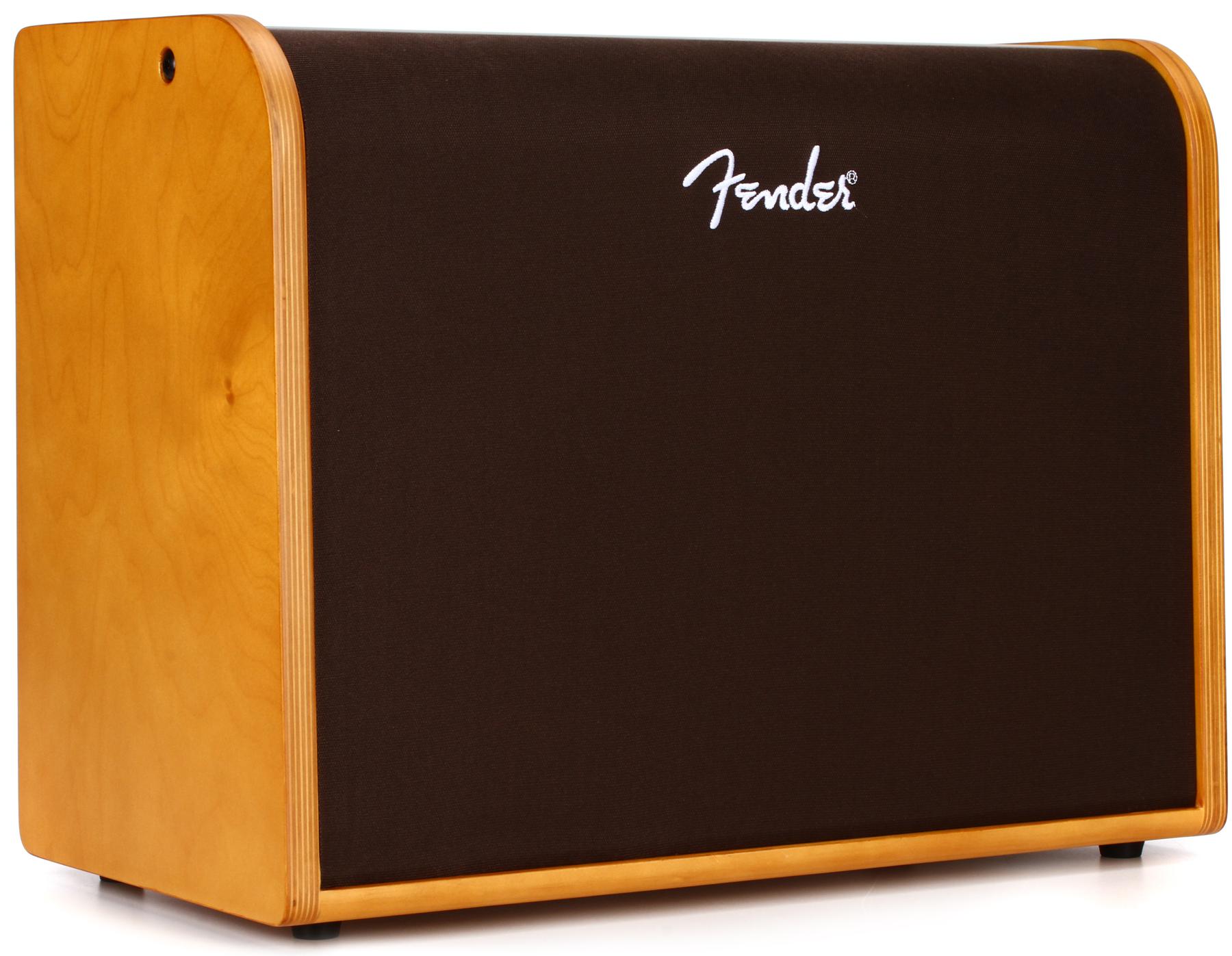 Offering a unique sound experience, guitar amps by Acoustic Pro are authentic "audiophile amps," capable of producing superior live resonance with studio-grade effects. This 100-watt amplifier features two universal channels intended for use with microphones or guitars. Each channel has a ¼ inch – XLR combo jack plus luscious hall reverb. Utilize its onboard tone controls for fine-tuning your guitar's tone for every room. Other performance features are balanced line output, integrated tilt-back kickstand with handle, high-performance tweeter, and crossover network, full-sounding 12-inch neodymium woofer, feedback-canceling phase switches, effects loop and a 1/8th-inch auxiliary In jack ideal for connecting external acoustic players to accompany your guitar lessons and performances on any large set.

Acus produces amplification systems that are specifically designed for audio bands with its dedicated channels, monitors, and preamps that offer equalization levels to every instrument. Reliable, and easy to use, it produces uncompromising sound quality. This product weighs 20 lbs and features two different inputs with Gain, effect SEND and 3-band equalizer. It also has RCA input with exclusive volume control. This guitar amp can be connected to your iPod or computer.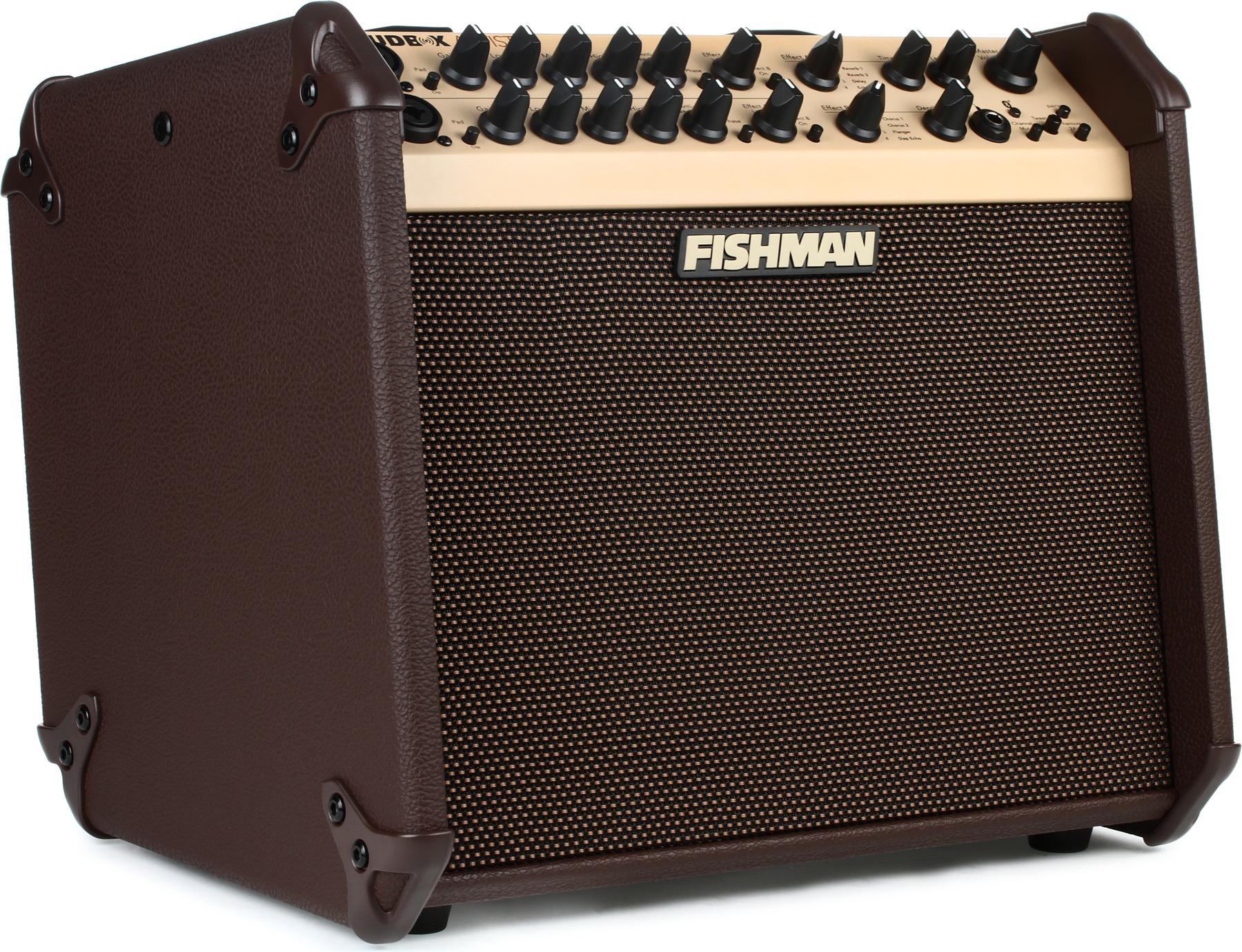 The Loudbox Performer features 120 watts of transparent bi-amplified acoustic sound and two versatile input channels that accept both 1/4" and XLR sources for instruments and microphones. Each channel includes Fishman's renowned 3-band EQ, feedback-fighting controls, and a new effects section for more tonal options than ever before. The dedicated midrange control provides enhanced detail and note definition over conventional 2-way designs. Reverb, Chorus, Flanger, Delay, Echo and Slap Echo effects. An improved, integrated kickstand design allows the Loudbox Performer to be tilted back 50º for better sound projection at short range.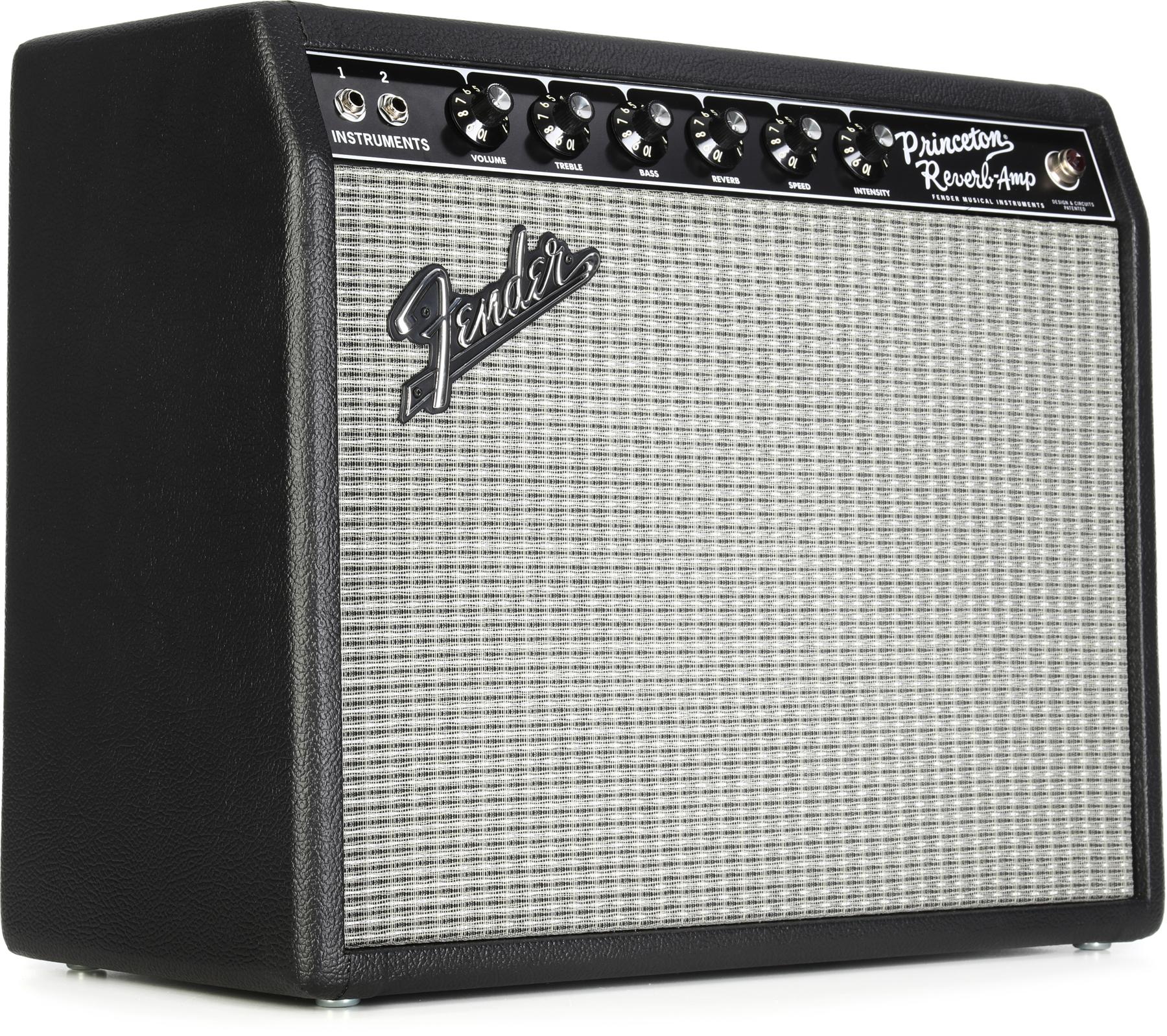 The original was a historically significant amp used on countless hits over the years, and the reissue '65 Princeton® Reverb is easily versatile enough to go from the living room to the recording studio to the small gig. It has the vintage vibe that Fender® die-hards know and love, but the '65 Princeton Reverb isn't only for those who played them 30 or 40 years ago – it's for anybody who demands top-notch tube tone, naturally dynamic clean and overdriven tones, and unmistakable long-spring Fender reverb and tube vibrato.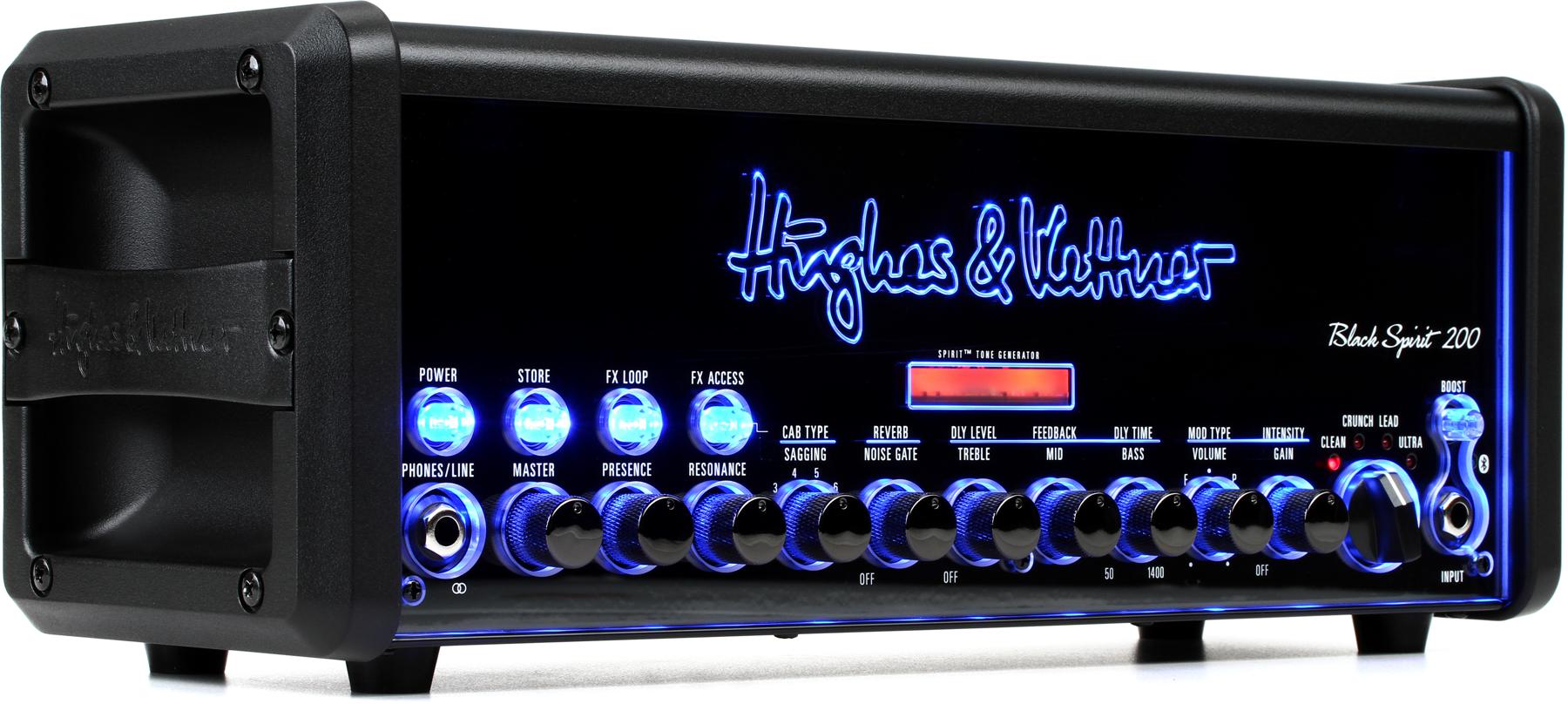 Experience the vibrancy of real tube tone with more sonic versatility than ever, with the Hughes & Kettner Black Spirit 200 amp head. This amp was created to deliver all of the iconic guitar tones of the last 60 years, thanks to the Black Spirit 200's Spirit Tone Generator. Its circuit allows the amp head to switch components and circuit layouts on the fly, to re-create the tone, feel, and the response of the most famous amplifiers ever created. And with more connectivity and setup options than practically any other amplifier available, the Hughes & Kettner Black Spirit 200 is ideal for any player looking for all the tones.

Revered by blues, country and rock players alike, these true all-tube amps span the tonal landscape from vintage to contemporary with ease. These amps are drenched in the tone that can only come from the combination of three 12AX7 and four EL84 tubes. Add features like 3-band EQ, foot-switchable dual channels, foot-switchable boost and reverb and you have one of the most versatile amplifiers on the market. The Classic 30 now ships with the all-new Celestion Midnight 60 12″ speaker! Classic looks, classic tone, Classic 30!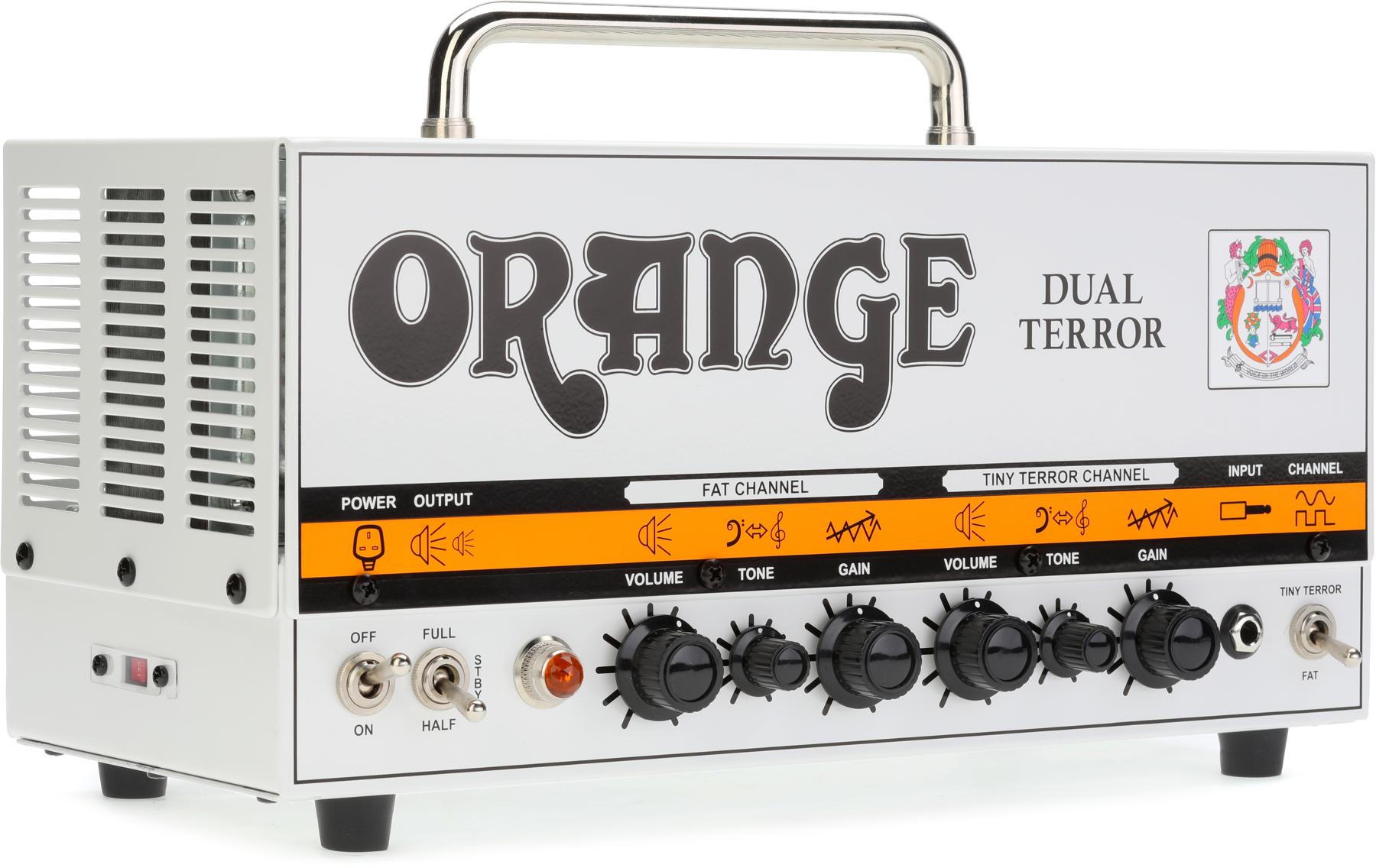 Unleash your inner beast and rock out with a fury only a true tube-fired tone furnace will allow! And, avoid tweaking your back in the process. How? Plug into Orange's Dual Terror, a lunchbox-sized, mammoth-voiced British 2-channel guitar amp head. We could keep stringing cool words together to try and adequately describe this 30-watt eardrum pummeller, but you'd still have to hear it to truly understand the Dual Terror's rip-snorting, rock-bringing sonic goodness! You get a corpulent Fat channel, for thick, full, juicy tones. You also get a Tiny Terror channel, which, when cranked, grabs you by the throat and doesn't let go (in a good way, of course).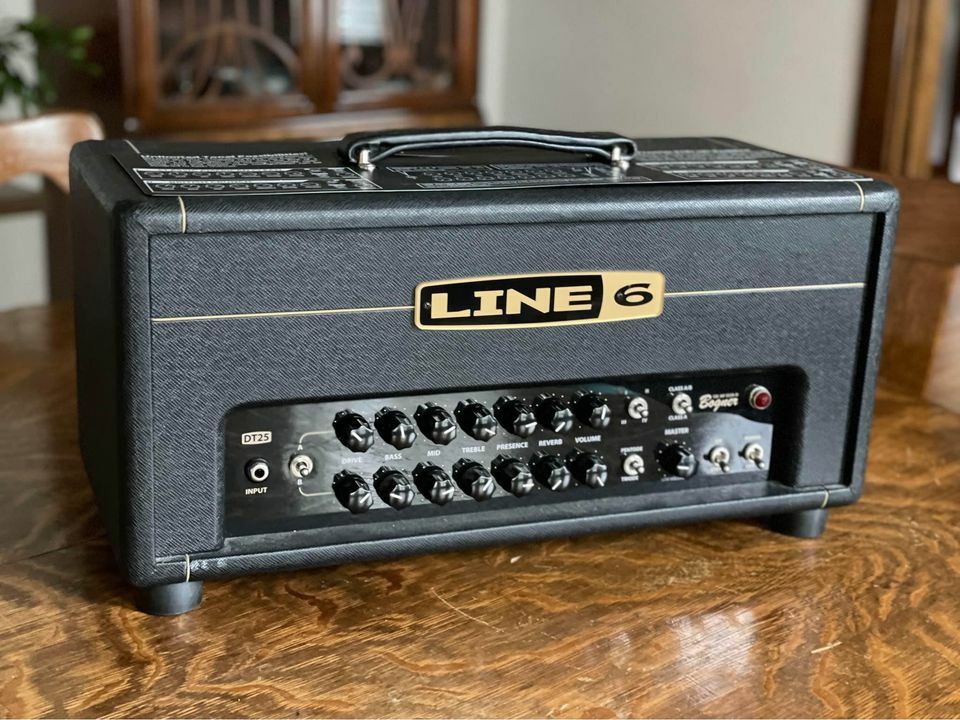 DT25 25W/10W Guitar Amplifier Head by Line 6 The new DT25 1×12, 25W/10W combo tube amp from Line 6 and tube-amp guru Reinhold Bogner is four boutique tube amps in one!The powerful combination of reconfigurable analog components and HD modeling allows the DT25 amp to produce stunning American cleans, British crunch, class A chime and modern high-gain. Selectable operating class (Class AB/25 Watts/Fixed Bias or Class A/10 Watts/Cathode Biased), power tube mode (Pentode or Triode) and four lust-worthy amp Voicings (which offer the perfect combinations of negative feedback loop topology, and HD preamp and tone stack modeling) can dial in classic vintage tones or be shaped into highly customized originals – and each one drips with boutique tone and touch-response. Save different combinations of Voicing, operating class and power tube mode to each of the two channels and switch back and forth for total analog and digital reconfiguration in one touch! Add a POD HD multi-effect to create an entire boutique tube amp factory! Connected via exclusive L6 LINK technology, the DT25 amp and POD HD multi-effect rewrite the traditional amp/multi-effect paradigm and introduce powerful new concepts in control and customization. Add effects, additional amp voicings, foot control and instant scalability (including stereo operation with multiple DT25 amplifiers).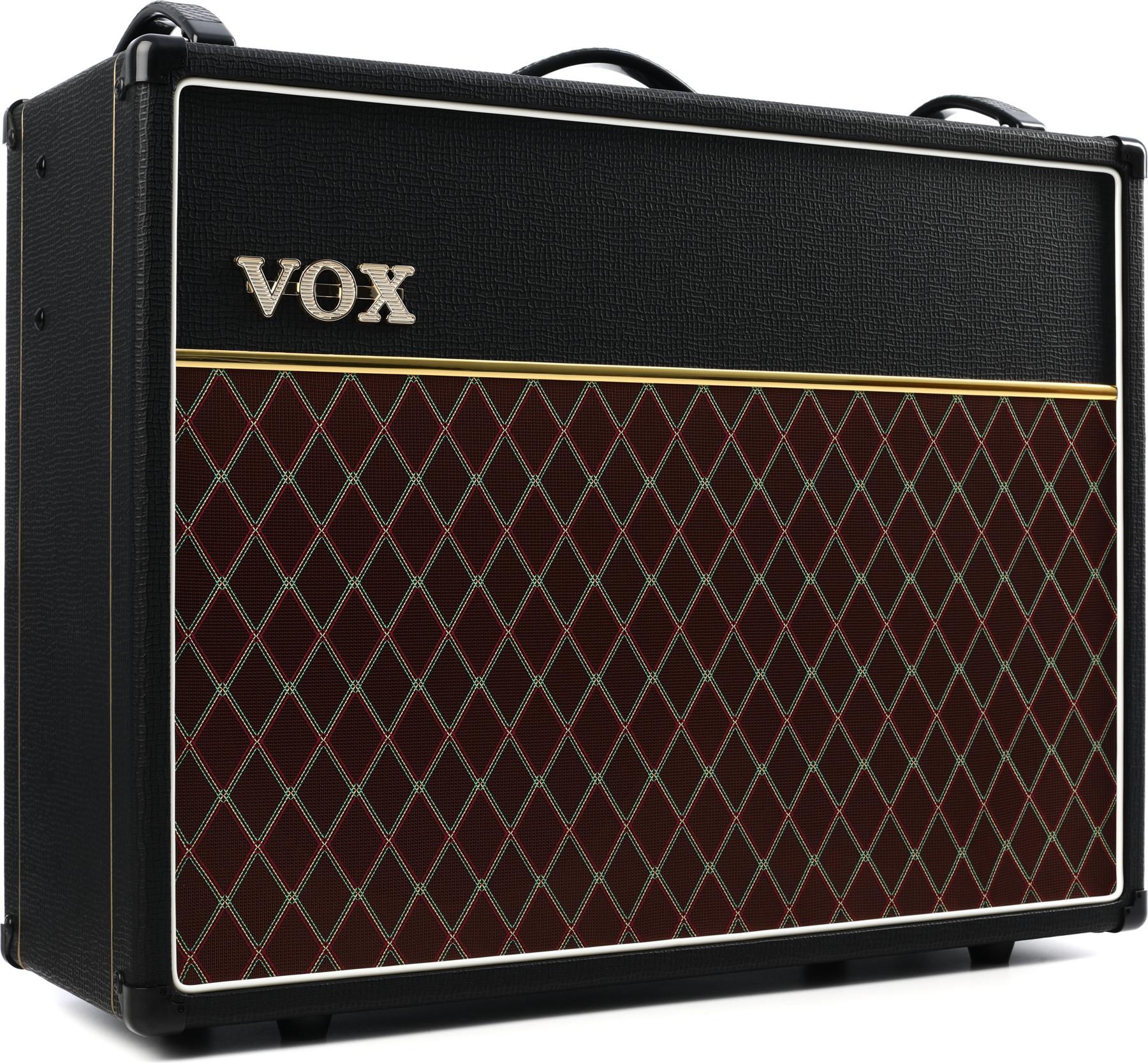 The popular AC15 has been enhanced; adding a second Celestion Greenback speaker and inheriting the larger spring reverb tank found in the AC30C2. Drawing on over 50 years of amp-building expertise, the AC15C2 'Twin' offers maximum tonal dexterity. Both the Normal and Top-Boost channels come equipped with its own Volume control. The Tone Cut control operates in the power stage allowing an additional degree of tone-shaping. The Master Volume control works in conjunction with the individual volumes of each channel to create just the right degree of gain-staging. By balancing the individual and Master volumes, the Custom Series delivers the classic VOX 'chime' or powerful overdriven tone.
Conclusion
If you're willing to shell out close to a $1000 for a guitar amp, you want to be sure that you're getting the best bang for your buck. All the guitar amps listed above are at the top of their game and feature top-notch build quality and tonally adventurous high wattages. They are sure to fit the bill, no matter what genre you play.