Finding the right online guitar tuner can be a difficult task with so many options available. Luckily, TrueFire, the leader in online guitar lessons, has updated its free online guitar tuner to be more accessible and easier to use for guitar players worldwide.
TrueFire first launched a free online guitar tuner many years ago, and it has consistently served as a valuable resource for TrueFire Students and other guitarists looking for a great online guitar tuner. With the latest version, guitar players can quickly get their guitars tuned up with just the click of a button.
How to Use the Online Guitar Tuner
There are a few "musts" that all guitarists know. Try to keep an extra pick in your pocket, never leave your guitar next to the heater, and always be in tune. You can nail the song, but if you're out of tune it blows the whole piece. Practice makes perfect with tuning up.
2. Click the "Start Chromatic Tuner" button
3. Allow access to your device's microphone
4. Start playing each string individually
5. Adjust each string until you see a green dot
That's it! Once each string shows a green dot in the tuner, you'll be good to go with standard tuning (EADGBE). To be exact, from low to high, standard guitar tuning is three intervals of a fourth (low E to A, A to D, and D to G), followed by a major third (G to B), followed by one more fourth (B to the high E).
What to Do After Tuning Your Guitar
With over 50,000 online guitar lessons to choose from at TrueFire, it's important that you find the right place to start once you've got your guitar tuned up and ready to go. Below are a few lessons we recommend for those players just starting out with their new guitar, and you'll also want to check out TrueFire's Learning Paths for even more guided online guitar lessons.
While a free online guitar tuner can be very useful in a pinch, every guitarist should have a physical guitar tuner as well. There are many physical guitar tuners out there that range in price and functionality, but here are the 3 best guitar tuners available on Sweetwater right now: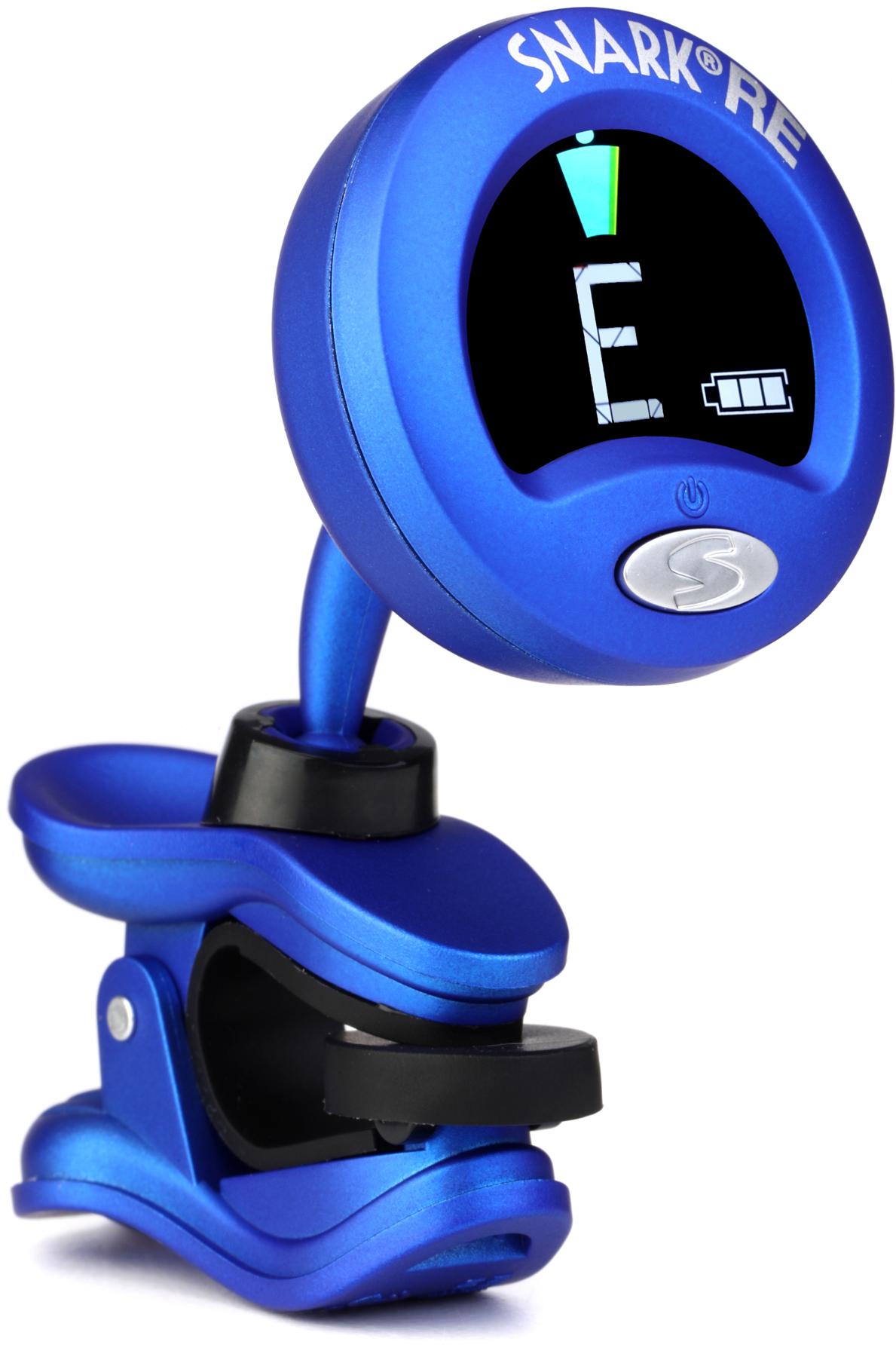 Based on the original Snark SN-1, this Snark SN-1X clip-on tuner is equipped with faster processing chips for faster tuning response, plus an advanced high-definition screen that's easy to read from any angle. You get a compact tuner that's clearly visible in any light and suitable for guitar or bass. This affordable little wonder also includes flat tuning and transpose functions plus easy pitch calibration. Many gigging musicians at Sweetwater rely on clip-on tuners for convenience, and the Snark SN-1X clip-on chromatic tuner doesn't disappoint.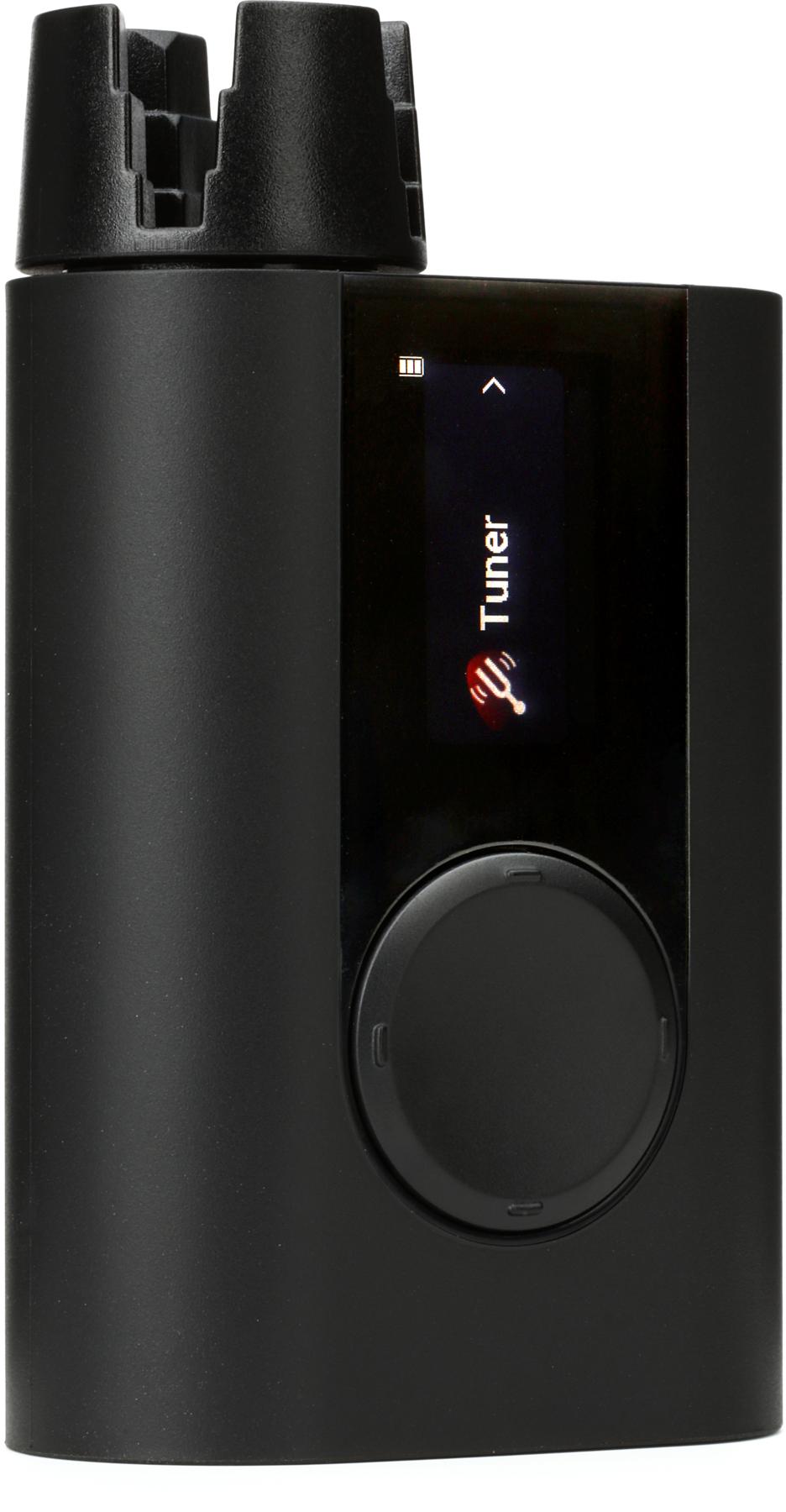 For years, players have entrusted Band Industries's Roadie automatic tuners for quick string changes and pitch-perfect accuracy. Even with the success of the Roadie 2, BI saw room for improvement. Now, with the Roadie 3, players can tune up and start playing faster than ever, thanks to a high-speed 120 rpm motor in a comfortable handheld design. Upgraded vibration detection makes for excellent tuning accuracy, and it's versatile enough for practically any tuning imaginable.
The vibrating metronome mode is great when syncing to a beat, and the Roadie 3's compact design makes it easy to use — and easier to take with you. Top it off with a long-lasting rechargeable battery, and you have a high-tech automatic tuner designed with today's players in mind.
Get accurate, easy-to-read tuning with the Chromatic Pedal Tuner+ from D'Addario. This sleek tuner pedal boasts incredible speed and accuracy at the touch of your foot. Two new features include a high-quality signal buffer that ensures the integrity of your signal over long cable runs and a programmable countdown timer that lets you keep track of your set or session time! Take it from us here at Sweetwater: these are two outstanding, useful features to have while onstage or in rehearsal.